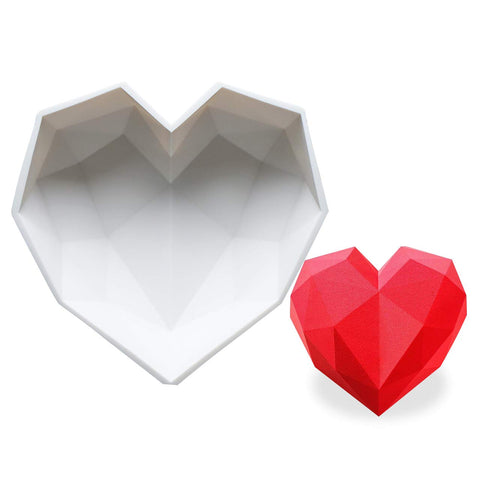 Diamond Heart Silicon Mold
About this item
High quality silicone baking mould: 100% food grade silicone rubber dessert mould, 3-D heart-shaped mousse cake mould,no bisphenol A, no chemical coating. TOP white silicone mold and top soft Mousse mold. These silicone mousse moulds are tasteless, practical and durable.

Soft and non-stick silicone mold: The silicone dessert mold is on the non-stick surface and has strong flexibility. It is easy to release and clean as long as it is popped out with the tightened finger, but it will release better after cooling for 10 minutes.

Silicone dessert mold packaging includes: 1 pcx1 cavity silicone resin mold core, dessert mold overall size: 192x190x60mm

Multifunctional Silicone Dessert Molds: These SILICONE BAKING molds can be used for Mousse molds, cake molds, ice cream molds, truffle molds, ice stick molds, semi-red molds, bread molds, pudding molds, food molds, silicone molds, dessert molds, etc.
---
We Also Recommend
---