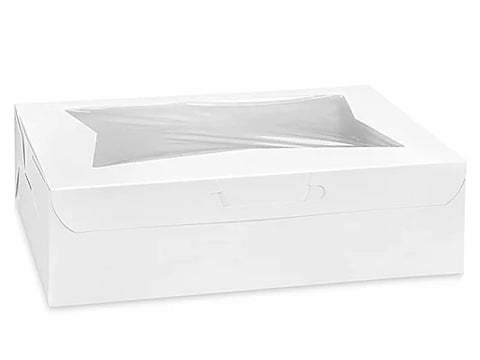 14x10x6.5 White with Window Box
Considering the time, thought, and attention to detail you put into your cupcakes, it would be crazy to do all of that work and then stick your sweet sculptures in a box that screams, "Bargain packaging!" Your cupcakes don't look like they were made in a huge dark factory; your boxes shouldn't either.

The cupcake inserts you see here weren't just manufactured, they were crafted with care and custom made to perfectly fit our line of cupcake boxes. Together, the cupcake inserts and cupcake boxes not only protect your works of art, but provide a professional and polished presentation platform worthy of your work.
---
We Also Recommend
---